Publicity stunt: Nigerian celebrities deceives fans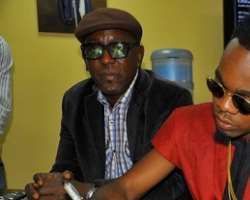 Some artiste where seen sharing photos when signing up for the just concluded Access Bank Lagos City Marathon on their social network. This act was however publicity stunt to get enough people to sign up for the race.
This act however boosted the morale of people to sign-up. None of these celebrities took the race, though Olamide was present but only as a performing art. The deception got many spectators' tongue wagging as they had actually expected these celebrities to show up.
Apparently, it was worth a try, as over 25,000 people took the race, both foreigners and Nigerians, the publicity stunt for the next edition, might just be more dramatic, let's keep our fingers crossed.