Soundsultan And Fan Argue On Instagram Over Omotola Jalade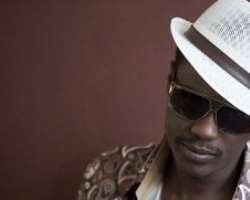 Sunday, February 7, Nollywood superstar, Omotola Jalade Ekeinde, added another year ?and most of her fans and colleagues celebrated the actress on their respective social media platforms.
Music star,? Sound Sultan, did same by posting the picture of the diva popularly known as Omosexy and captioned it.
?"My lovely sister, I wish you a wonderful birthday. ? My true friend and aburo. God bless you."
One of his fans with the Instagram name ez-france, via the comment section carelessly wrote' "Baba you just they wake up? It was yesterday not today. You smoke Crack ni?"
Soundsultan swiftly replied with an epic response," ?ez-france, you know say if na real life, you no go fit talk like that."
Nigerian celebrities are no longer ignoring cyberbully, they have summoned courage to reply or fight back any form of insulting languages on their persons.