Ibibnabo fiberesima faces fresh charges of a breached contract from ex beauty queen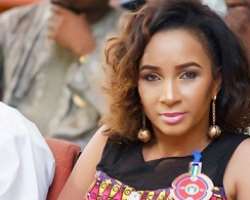 Nollywood actress and former national president of Actors Guild of Nigeria (AGN), Ibinabo Fiberesima is surely having a rough time this period, the year hasn't gone far and she is faced with another law suit. The first case filed against her was for the murder of Doctor Suraj in 2005, which attracted a jail term of 5 years pronounced in January 28 2016 which has not taken effect due to the appeal filed in her favor.
She has been charged to the Port Harcourt Division of the Federal High Court in a suit instituted against her and today, Friday, February 5, happens to be the hearing in Port Harcourt.
According to the beauty queen, Munachi Chinenye Uzoma, Ibinabo Fiberesima and AMC Productions LTD breached a contract they signed with her in 2011.
The case was filed in August 29, 2012, by the L.O Ndatigh chambers, and the defendant is O.C Higher. King Esq. and petitioner's counsel is Linus O. Ndatigh.