Stop Acting like a Regular girl…Angry fan Lashes Niyola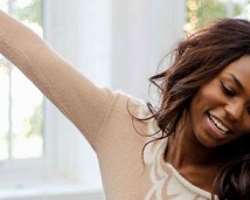 Queen of EME Record label Niyola is a singer and writer who has successful won the heart of many with her sweet angelic voice. The diva, who loves sharing make-up free photos, got it hot from a fan that was not in the same opinion as hers.
The fan who claims to love Niyola enough to be her special adviser took to her page to vent her opinion after Niyola posted a makeup free photo.
According to this fan that have been waiting for a day like this, told Niyola to act like the celebrity that she is, by always dressing and looking like one. She went on saying a make-up free face are for regular girls, a class of which Niyola doesn't belong to.
She went on by saying, the songstress doesn't have many followers and likes due to this reason which she feels would be bad for her brand.
However, Niyola replied this fan, telling her, she does not need to wear all the expensive things to look good. She further stated that she doesn't see a make-up free photo as a problem, because she not ashamed to show her natural self.
In her words: "you think you need to wear a while armor of clothes, makeup to look fly? Maybe that's you, but honey I am first human, then a woman before anything else and if I can't be human then I don't know what the world has come to. If I can post pictures when I am fly, I can post pictures when I am not fly. After all it's me in the picture. Sorry if my being human disappoints you so much."