I'm Not a Ghanaian Actor… Majid Michel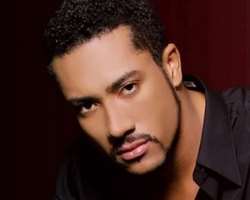 Popular Ghanaian actor, Majid Michel, has just created a controversy by not wanting to be described as a Ghanaian actor but an actor from Ghana.
The actor made this hint during the press launch of Kofas Media's new movie project "Amakye & Dede".
During the question and answer session of the conference, Majid Michel was asked if there is a funny bone in him, and if there is, how he can make viewers of "Amakye & Dede" laugh when it's finally out.
In his words, "Well, I am an actor and I believe acting is an act and art is universal… I am not a Ghanaian actor; I am an actor from Ghana. So I was there as an actor and this director said he wants me for a film and I said what is it about and he said this is it."
But with this which is just a simple understanding of the English language, what could possibly be the difference?