Singer, Blakky Inyang Turns a Year Older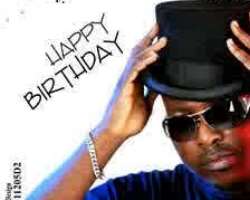 In the late '80s, Nigerians were entertained with roots reggae music from the likes of The Mandators, Majek Fashek, Ras Kimono and Oritz Wiliki among others. That was the fad until 1990 when a 24 year-old graduate of Sociology from University of Lagos, Edward Inyang aka Blackky, swept the Nigerian music scene with his reggae hit track, Rosie.
Born Nya Edward Inyang, he stormed the Nigerian music scene with his fluid raga raps, zest and dance-friendly hit songs, all of which were almost impossible to ignore or go unnoticed.
Inyang, however, seems to have been silent for a while with his music, but he is not silent in acknowledging the new age God has added to him. The singer is a year older today Febuary 1st, 2016, and currently about 50 years of age.