Waje Show's Off Real Identity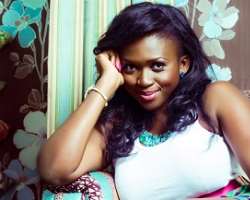 Some people easily get carried away when they see ladies looking so beautiful all thanks to the power of make-up which helps to transform their person into another beauty.
But it will be proper to say that before getting married as a guy, it will be important that the man goes visiting the girl either very early in the morning or during the harmattan season so that he can be able to ascertain her real face.
Recently, female singer, Waje, gave her fans her real person when she shared a make-up free face and when compared to her make-up face, she is just a very different fellow but she is still beautiful despite no paintings.