Ini Edo's New shape People are Talking About (photos)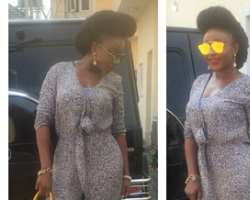 Nollywood actress, Ini Edo is still on the road to body shaping which has continued to get her fans worried when she shares her latest pictures.
The actress has been under serious criticism over her new way of wanting to get slim and to some people, it is not healthy for her while some have been applauding her new looks.
Well, human wants are insatiable and so people will talk but the actress has made her choice of what she wants.