See Mercy Johnson is Trying to Keep Fit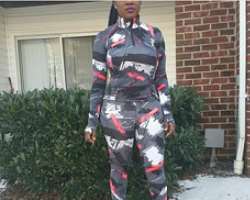 Nollywood actress, Mercy Johnson, is still on her journey to keeping fit and she is not taking it funny towards getting her shape back.
The actress has been busy having serious exercise as she jogs around town to enable her get that seired shape back.
Even with her training, she still looks beautiful and still on point. She seems to have this natural beauty that will always make her man wants to rush home to meet her.