Are Seyi Shay And Tinie Tempah Ready To Release Their New Single?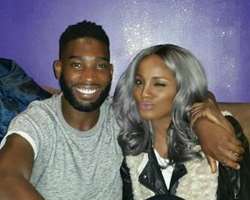 Months after Seyi Shay teased fans on social media with a photo of her self and Tinie Tempah in the studio back in the UK, the UK act arrives in Lagos.
Tinie Tempah has been having a fun time as he has been interacting with life in Nigeria as we know it, he has also been hanging out with his best buds; according to photos on his instagram Wizkid has definitely been showing him a good time.
Earlier this week, Tinie Tempah was spotted hanging out with his friends Wizkid and Seyi Shay at an upscale restaurant in Victoria Island, it is rumoured that they decided to go and have a treat after a studio session involving 3 of the artists. Sources also say that they felt so good about the song that were contemplating releasing it soon.
Wizkid, Seyi Shay & Tinie Tempah anybody?
IMG-20160121-WA0001