I Feel Discourage Watching Nigerian Movies…Actress, Lilian Bach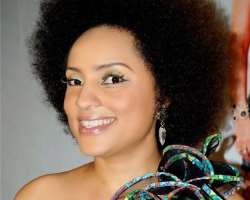 Nollywood actress, Lilian Bach, seems to be enjoying more foreign movies than the Nigerian local content which some had always taken part in when scripts come knocking on her door.
The ex-beauty Queen cum actress, in a chat with newsmen recently, disclosed that people will be moved with the fact that being a Nigerian, she does not like watching some Nollywood movies.
She stated that Nigerian movies celebrate ritual, prostitution and blood and that discourages her from watching them.
She said, "you will be disappointed to hear that I don't really watch much of our local movies because each time I did, I feel discouraged.