Olayiwola Oladimeji, Popularly Known As "D'mage" Is The Artiste Behind The Hit Single (Enemies)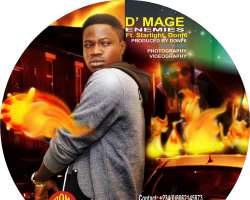 OLAYIWOLA OLADIMEJI, popularly Known as "D'MAGE" is the artiste behind the HIT SINGLE ENEMIES.
Olayiwola Oladimeji, yield from OKEHO town, Oyo state Nigeria. Born and breed up in Ibadan Oyo state Nigeria into Muslim family.
Last born of the family of 6 children of late ALHAJI RAJI OLAYIWOLA.