How Solidstar Avoids Involving in [email protected] Scandal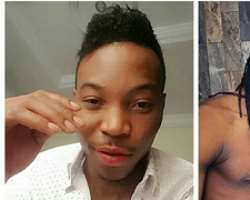 Singer, Solidstar's dread and looks seems to be sending wrong signals to some of his fans and one of them has just expressed how much he loves the singer.
One of the fans, who go by the name Austine Oleks, was recently exposed by the singer after he received a private message of the fan who happens to be a male dressed like a female, expressing his love for him.
Solidstar had to screenshot the message and shared it to avoid having any form of scandal of being attributed of being a bi-sexual as he threatened Austine with physical violence.