Checkout Actor, Robert Scotts Security Guards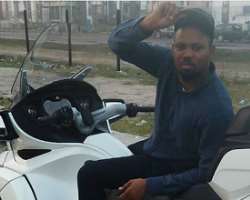 Handsome Nollywood actor, Roberts Scott, is not that regular faces that makes headlines as he has been able to boost his bank account in a quiet note and has continued to maintain a good name for himself in the entertainment industry.
Still visible with his acting prowess, Robert has chosen not to pitch his tent in entertainment alone as he also has a laboratory, pharmaceutical centre and into building designs.
Recently, the actor showed off part of where his money is going into and that is the purchase of Dogs to serve as guards in his compound.