Patoranking's Ex-girlfriend Describes One of Her Ex Lover as "Money Worshipper"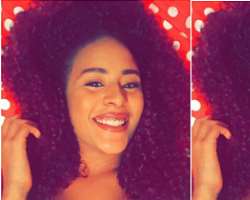 What could possibly be happening to some Nigerian artistes especially the young ones who are having a smooth career but faced with various relationship issues.
Recently, Nigerian singer, Patoranking's ex-girlfriend, Leila, came ranting about one of her unnamed ex-boyfriend worships money more than anything and is not grateful about the little he ever has.
Leila wrote thus, "so called artist don't come for me and I won't come for you. Useless ungrateful fool. You know yourself, I did not tag you till I'm ready to spill the tea. Money worshiper. Don't wake the beast in me its 2016, I'm not in for your dead drama, useless Ex."
But the lady has since deleted the post after she was called by a known friend to take things easy and as a act of respect, she decided to obey.