Headies At A Crossroad, Revival Or Peril?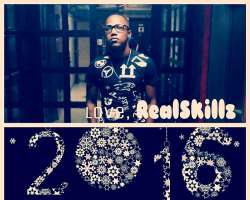 Dear Headies,
I've been talking about these issues on radio for quite a while now. Maybe this will prompt you to make moves to correct the lapses we have seen over the years at the Headies which is sending our beloved awards down the pit of hades. I believe you will not like to lose the trust of the people who are the bedrock of the Headies as the premium award brand, so to whom little is said, let him take heed:
1] You need to stop merging two unrelated music genres in one award category. RnB & Pop are two different music genres entirely, so I believe having a category that says 'Best Pop/Rnb Album of the Year' is a complete fallacy that needs to be corrected. Pop & Rnb should be differentiated as 'Pop Album Of The Year' & 'Rnb Album of The Year'.
2] Then please who was your event manager this year? He/she needs to answer plenty questions about what was happening backstage. This year's outing was embarrassingly sluggish and disjointed. This should be said, even OLIC in its second year this 2016 & the Africa Youth Choice Awards which is just in its 3rd year had a better event flow than a Headies which is in it's 10th year.
We expected better from the Headies. For instance, just to cite one, it was really embarrassing that while Mr Ben Murray Bruce was presenting the Lifetime Achievement Awards to Tuface Idibia, there was no Award forthcoming. It was even comic when he said 'I hereby present this award…' and we were like 'Which one?..Lol'. There were other drag points of the night that should not have happened at the headies. The world was watching.
We love and respect what the Headies stand for, so please every mechanization of it should be given strict attention. We know what the Grammy's churns out every year, and even if we cannot give the same quality as a result of resources at your disposal, we should at least give a smooth event, this is Africa's Grammys & the world is watching.