Tekno in Messy S3x Scandal After Tanzanian Show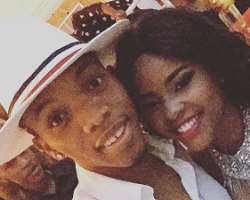 'Duro' crooner, Tekno, is not having a good start to the New Year after his recent performance in Dar es Salaam, Tanzania, as he has been alledged to have had romantic affair with popular celebrity, Elizabeth Michael (aka Lulu).
The singer had posted a picture of him and Lulu together at a club and his comment box was full with various comments from some Tanzanian fans who believes they are of the know about Lulu's escapades with some celebrities as they wished Tekno RIP if he had any affair with her.
Some minutes yesterday, the singer had made attempt at apologizing to his fans after he was given a brief translation in Swahili but after some minutes deleted the post he made.
It was also being rumoured that the singer is also involved with a video vixen, Gigy, whom some people perceive they have been having an affair together.
But Gigy's response tends to shock many as she explained that if they both had s3x or not it was nobody's business.
In Gigy's words, "When You Know Bitches wanna be you and Wish it was them. Relax bitches my lane is way up for you to deal with it. If I gave him P*ssy that's none of your business and If I didn't it's still doesn't concern you. Keep Talking Asswhores and entertain your shitty mouths."