See Actress, Mary Njoku's Cute Baby All Grown (photos)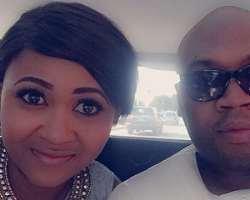 Nollywood actress, Mary Remmy Njoku's Daughter, is growing fast and turning into a beautiful princess that would leave every mother wanting and hoping to have such cute baby.
The actress while boasting about her charming daughter stated that one of her best achievements in 2015 is her baby, who makes her happy all the time.
In her words, "My greatest achievement in 2015. Never been happier. Thank you Jesus for seeing me through the 9 months journey and gifting me with such a cutie. To all my fans who prayed for my safe delivery, God's grace will never leave you."
The actress is now blessed with two children and still counting with her handsome media husband, Jason Njoku.