Actor Charles Okocha Recuperating After A Gunshot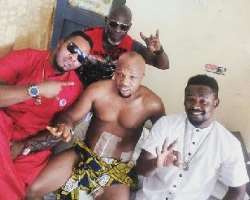 Some days ago, we reported how Nollywood Actor Charles Okocha, who was hit by stray bullet and rushed to a Hospital's Emergency Room.
We can now confirm that the light-skinned script interpreter is recovering and out of danger.
According to colleagues who visited him, the bullet(s) were removed successfully and he will be discharged soon.