Vic O Disgraced At Olamide's Concert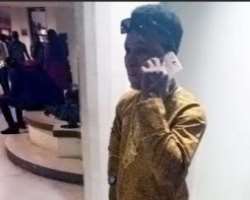 The recently concluded Olamide Live In Concert (OLIC) held in Lagos may have come and gone, but side events that happened will continue to be talked about at least for now.
One of such was the treatment meted out on fellow rapper, Vic O, who was disgraced despite his celebrity status.
Days before OLIC 2 took place, Vic O urged his fans to catch up with him at the show for a scintillating performance, but this did not eventually happen.
In fact, he was practically bounced because he could not make it into the main hall. You ask why? The rapper could not produce a pass into the main show and he was not allowed in.
This, according to reports, did not go down well with him and forced him to take his leave later.