MUSICIAN AND SCAVENGER ERIC OBUH THE VOCAL SLENDER ON BBC'S 'WELCOME TO LAGOS'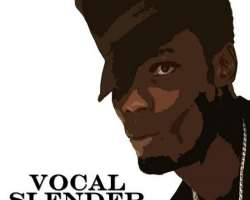 Let's support Eric Obuh, the Vocal Slender, through your purchase of his work on ITUNES. The charismatic Eric Obuh (aka Vocal Slender) is an aspiring rap artist based in Lagos whose day job is to scavenge for scrap metal at one of the major dump sites in the city.
Obuh is so focused on his music dreams and is not fazed by his economical challenges. Obuh rummages through piles of rubbish to salvage valuable plastics and metals which he sells and uses the monies from his sale to invest in his dream. He has our respect and his story is remarkable. Watch part I of his story below. Part 2 and 3 of BBC's Welcome to Lagos documentary airs on April22nd and 29th, 2010.
Watch Part I of his story below.
Vocal Slender - Welcome To Lagos from 3dnam on Vimeo.
WWW.NIGERIAFILMS.COM
Story by nollywoodgists.com