WHERE TO CHILL AT XMAS DAY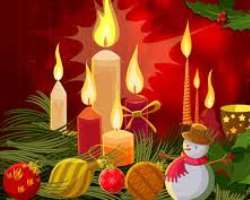 Good-day fellas,sure you're good ,I want to know how you will be spending your xmas this year. For me and my job I will continue doing my amebo from home,letting you know wats up in few places I will be visiting.
Definitely am visiting my mum and my younger sis,job no dey allow us see,my sweet mum will get something worth saying 'mummy thank you for your love and care, same to my sis and her hubby who have being supportive and still standing.
Cant leave out my sweethearts in my church,but that's later in the evening,pray not to be tired of driving about the day oo. So guys how are you spending or how do you imaging spending your Christmas?
Oya na lets go there I want to read from you .MERRY XMAS TO YOU AND A BIG HUG DARLINGS.