Lagos Government cancels December sanitation exercise, cautions on harmattan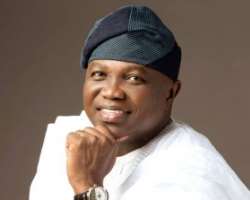 Lagos State Government has lifted the order restricting vehicular and human movement during the December monthly Environmental Sanitation Exercise expected to come up on Saturday, 26th December,  2015 to allow free movement of persons during the end of year festive seasons and joyous transition into the New Year.
The State Commissioner for the Environment, Dr. Babatunde Adejare, disclosed this on Tuesday  at an interactive session with journalists in his office, Alausa, Ikeja.
He, however, urged Lagosians to still observe the monthly exercise and clean up their homes and immediate environment, irrespective of the lifting of the restriction order, which will resume in January.
The commissioner enjoined all and sundry to ensure that, the festival is celebrated in a clean and safe environment, emphasizing the old adage which says that 'Cleanliness is next to Godliness'
While wishing all Lagosians a Merry Christmas and Happy New Year in advance, Adejare admonished all residents in the State to cultivate and imbibe a clean and hygienic way of life.
He urged Lagosians to bag their wastes properly and allow for easy collection and disposal to designated dumpsites by LAWMA and PSP Operators.

Babatunde Adejare (1)
He assured Lagosians that, LAWMA is fully mobilized and would deploy men and equipment to ensure quick evacuation of waste generated during the festive period, while noting that, as we approach the New Year, they should consolidate on the gains of a clean city, which we have all worked hard to attain.
He added that, the State Government remains determined in its commitment to a clean, hygienic and flood-free environment urging Lagosians once again to desist from indiscriminate dumping of refuse into drains and unapproved sites.
According to him, "We should therefore be reminded that a clean, safe and healthy environment promotes long life as well as reduces unnecessary health problems".
Meanwhile,  the Lagos State Emergency Management Agency (LASEMA) has advised motorists to be conscious of the foggy weather condition, the early morning and late evening mist associated with the Harmatan season.
Speaking  in his office on Tuesday, LASEMA General Manager, Mr. Michael Akindele  said that the cold and foggy weather being experienced across the country, often makes visibility difficult, thus calling for extreme caution from drivers and motorists.
He therefore advised all road users to be safety conscious by being more careful while also urging drivers to desist from driving with high beams which contributes to poor visibility on the roads.
The General Manager also reminded motorists of the need to embark on daily routine check of their vehicles before embarking on their various journey.
He stressed that it is instructive to check every part of the vehicle, especially the radiator and tyres for defects in order to avoid accident on the road.
He stressed the need for Lagosians to adhere to necessary precautionary measures to avoid fire incidents that could have disastrous consequences as recently observed in some places.
According to him, people "should avoid storage of highly inflammable materials such as petrol and kerosene, electrical appliances should be switched off whenever they are not in use,  and avoid  bush burning and  lighting of bangers and knockouts.
"All these can cause fire outbreak, which most times leads to unnecessary loss of lives and properties,''.
Akindele equally stressed the importance of security at this period and the need to be vigilant by monitoring strange movement in our environment or anything that may likely cause havoc or danger.
He implored the citizenry to report to security operatives in their areas as well as call the emergency free toll numbers 767 or 112 whenever they necessary.
The General Manager maintained that in order to ensure sanity on the highways across the nooks and crannies of the State, law enforcement agents have been put on red alert to arrest and prosecute anyone caught committing one crime or the other.