Buhari to address National Assembly today as FEC approves 2016 Budget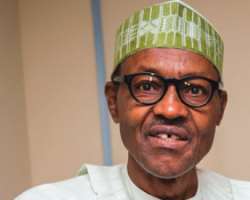 The Federal Executive Council on Monday approved the 2016 Budget and gave President Muhammadu Buhari the go-ahead to present same to a joint session of the National Assembly on Tuesday (today).
The Minister of Information and Culture, Alhaji Lai Mohammed; and the Minister of Budget and National Planning, Senator Udo Udoma, disclosed this to State House correspondents at the end of the council's meeting presided over by the President.
Apart from the 2016 Budget, the ministers said the council also approved a memorandum submitted by the Attorney-General of the Federation, Abubakar Malami, for a review of the nation's taxation laws.
Mohammed said, 'Two major memos were presented at the Federal Executive Council Meeting
today. The first was the memo by the Attorney-General for a review of the extant taxation laws in order to improve the legal framework and enhance compliance.  This was duly approved.
'The second memo was the memo presented by the Minister of Budget and National Planning , seeking for approval of the 2016 Budget which was also approved.
'As you know, the President would be presenting the budget before the National Assembly tomorrow (Tuesday) morning.'
Sponsored Advert:
VACANCY! VACANCY!! VACANCY!!!
Job Position: Chief Accountant at an Agro-Allied Conglomerate in Delta State
Click here for details
Udoma refused to answer all questions that were directed at him to give insights into the 2016 Budget.
He insisted that only the President is at liberty to disclose the details of the budget and he would do that at the National Assembly.
'The details of the budget will be presented by the President tomorrow (on Tuesday) at
10am.
'Everything will be there in his budget address.  The President will address a joint session of the National Assembly tomorrow (Tuesday),' he simply said.