Why I Was Once Hated—Karen Igho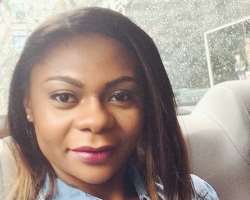 Winner of the 2011 edition of Big Brother Africa (BBA), Karen Igho has spoken on her experience while a contestant in the reality programme.
In an interview with the BBC, Karen, who got married in 2014 to her heartthrob and welcomed their first child, revealed how people tongue lashed and hated her because of her bluntness.
Karen spoke on how people referred to her as ugly.
"I was constantly being judged for the way I look and the clothes I wear. I was one of the most hated persons on the planet when I first went into Big Brother because I have this very blunt personality. At that time, they have not seen somebody like me. Is she from Nigeria? My God, she is so ugly! Look at the way she dresses," Karen said.
READ ALSO:2SHOTZ NEEDS A PSYCHOLOGIST – STEPHANIE EZEANI
The beautiful mother of one further said she was surprised at the reaction of people when she watched the show after the competition.
Karen expressed joy that some people later realized she was being judged wrongly.
© 2015 Nollywoodgists.com. All rights reserved. This material may not be published, broadcast, rewritten or redistributed without the express written consent of the publisher
© 2015 Nollywoodgists.com