I Make Love To My Wife In The Balcony, Car—Yoruba Actor, Dele Fagbuyo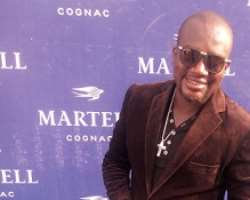 Popular Yoruba actor, Dele Fagbuyo, is not that regular guy who makes headlines. In fact, he is just an easygoing dude in the movie industry.
For those who know Dele, he just wants to do his job as an actor and presenter and make his fans very happy.
Recently, Nollywoodgists.com bumped at this handsome actor at an event and he spoke with us on why he has been keeping a low profile in the industry.
Dele explained that "in life, one does not have to rush into anything he plans on doing but must take time to watch and know what the people want."
The actor disclosed that he has stayed faithful to his wife for 15 years and described the woman as a loving wife, who understands his job."
Dele further disclosed that this is why he tries his best to make his wife happy by playing his role on bed. The actor said he keeps the home lively and does what adults do with his wife anywhere; kitchen, bathroom, balcony, living room or bed.
In his words, "I have done so many crazy things with my wife but if I really want to get at her, it is everywhere, it should be everywhere ah, O ma dun won noni (it will be sweet now), in the kitchen, bathroom, bedroom, balcony, inside the car when we enter from the compound, you look for one close place, at parties, ah, it has to be everything ni (laughs)."