Iyabo Ojo Turns Web Designer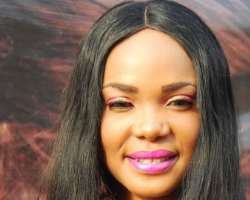 Nollywood actress, Iyabo Ojo, is definitely striving hard to build an empire that will become a brand and left behind as a legacy.
Known for her acting prowess and her Fespris range of business, the actress has become a force to be reckoned with in the entertainment industry in Nigeria.
Recently, Nollywoodgists.com (NFC) caught up with her at an event held in Lagos and while discussing about her businesses, the actress explained that she is also a website designer.
She told NFC that she decided to try her hands on web designing because of the way web developers have been deceiving her for a long time.
She said, "Seriously, these web designer guys really pushed me into learning it myself after they have failed me several times. So I decided to learn it myself and I am managing the web myself now though I hardly upload pictures or talk about what I'm doing these days but I am happy my effort is paying off."