NCC Files Criminal Charges Against MTN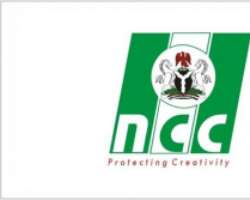 SAN FRANCISCO, December 18, (THEWILL) – The Nigerian Copyright Commission (NCC) has filed criminal charges against MTN Nigeria and Ferdi Moolman, its chief executive officer, over alleged copyright infringement.
The charge with number ABJ/CR/379/2015 filed in the Federal High Court, Abuja was obtained by NAN on Friday.
In the two-count-charge signed by Marypauline Olere-Luma; NCC's prosecutor and copyright inspector, MTN and Moolman were alleged to have infringed on copies of the musical work of an Abuja based musician, Dovie Omenuwoma-Eniwo (aka Baba 2010).
Specifically, the defendants were alleged to have distributed, sold or "let for hire or for the purposes of trade or business, expose or offer for sale 2009 infringing copies of the musical work" of Baba 2010.
The musical works allegedly infringed upon by the defendants included: 'Omotena, Gentleman, Christian and unity song' by the musician.
The offences, according to the charge, are contrary to and punishable under section 20 (2)(a) and 20 (2)(b) of the copyright act, cap c28 laws of the federation 2004. No date has been fixed for the hearing of the case.
NAN