I Want True Love Even at Age 90…Toni Payne Reveals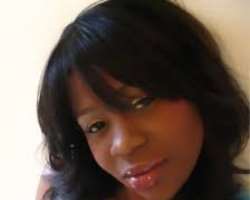 Ex-wife to popular singer, 9ice, Toni Payne, is in serious search of a true love as she has disclosed that she needs true love that will not be distracted by anything.
The writer and media girl, while expressing her heart all she wants in her kind of man is someone who will be her best friend for life that they can have all the fun together.
In her words, "I want a love so beautiful and so carefree when we kiss, stars will align. When we touch, the world will make sense. Even at 90, we will be each other's best friend."
Although, she has not been linked to any guy, even though she's one of the most sought after big babes in the entertainment industry, many have been wondering when she will settle down again since 9ice has since moved on with his life.