Olamide Is Not A Thief---D'Banj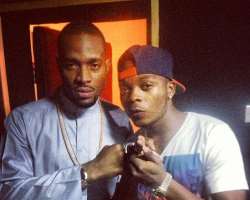 Could Nollywood actress, Rukky Sanda, actually be looking for a husband at every events she attends due to the kind of cloths she wears to these red carpet events.
Rukky definitely has high taste for quality designs irrespective of who and where they are being made but the part that catches the attention of guests and camera lens has always been the way she flaunts her cleavages.
It has almost become a trend for the actress to make headlines anytime she steps out for any red carpet events.
Recently she was part of the guests who came out for the premiere of the movie 'Beast of A Nation,' and despite putting on a lovely outfit, the dressing still got tongues wagging when the cloth almost revealed her oranges while the camera lens continues to beam on her.