My Exist Affected Ajegunle Musicians---Daddy Fresh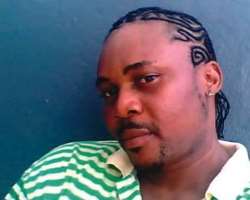 In the early 90s, the Nigerian music industry was majorly populated with artistes from Ajegunle, a suburb in Lagos state, and the likes of Daddy Shokey, Daddy Fresh, Oritse Femi, Danfo Drivers, Mavelous Benji, Nico Gravity and many other stars grcade the various TV screens with various dance steps.
Over time, these stars have made a mark for themselves and suddenly gone underground as the industry evolved with new artistes taking over the music scene.
Popular singer, Daddy fresh believes that the fall of Ajegunle music is as a result of the fact that most artiste that emanated from that region are stereotype and not ready to try their hands on other genre of music.
Daddy Fresh boasted that his exist from Ajegunle, gave birth to the decline of music from other musicians as he was very versatile compared to other singers.
According to him why speaking with New Telegraph, "I am a crossover artistes. If you listen to my album you would find out that I don't play a pattern of music; it is the combination of different genres of music including RnB, Afro, fuji and gospel. But some of my colleagues came out with just one style and they failed to realise that music changes. I believe that my exit from Ajegunle contributed to the decline too because I was up and doing. Musicians were always coming to me and I gave them suggestion, but since I left only few of them still keep it real."