Actress, Adorah Ukoh Pregnant Set to Deliver in US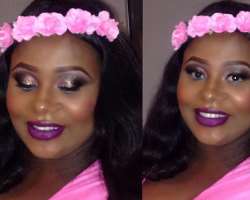 Plus-size Nollywood actress, Adoara Ukoh, needs to be applauded for successfully keeping her pregnancy away from the media that people rarely observed or got to know anything about her.
The actress had some weeks back through a meme she shared stated that she will never broadcast her finances or give information about her intimate relationship. Well, she has kept to that promise by hiding her pregnancy.
According to topgist, the actress recently had a baby shower which was attended by family and close friends some days ago.
The actress is currently making plans to leave the country as she plans to join the league of some Nigerian entertainers who now prefer having their babies abroad. She is about leaving the country anytime soon to the United States to have her baby and due to return back by February or March.