Niyola Celebrates Birthday with New Single 'My Prayer'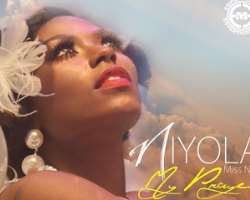 EME firstlady, Eniola Akinbo professionally known by her stage name Niyola has released a new song 'My Prayer' as a birthday gift to her fans. The songstress is a year older today December 9, 2015.
The singer released the song in anticipation of the start of a new year. According to her, "in the spirit of celebration and anticipation of the start of a new year. I have said this prayer in a song and I am sharing it with you as a gift and true wish for everyone in the forthcoming year. God bless you."
Niyola was born in Lagos Nigeria and hails from Osun state. She came into lime light in 2000 when she took part in the AMEN starlet competition and was emerged the first runner up meeting with the then 'Plantashun boys' who invited her to do a duet with the group but ended up recording with Faze.
She started with Trybes record label before joining EME record. The songwriter is known for songs like Toh Bad, Last Bus Stop and All my life.
Niyola has performed at major events like the Akon concert in Lagos, Calabar festival in Cross Rivers, Yhello Festival alongside Sasha, and toured with CELTEL in 2008. She also took part in the first girl power Tetmosol project amongst many others. In 2009, she took part in the OVATION RED CAROL theme song.