Nigeria @55: We Are Redeeming Our Fleeing Glory—Ali Mikhena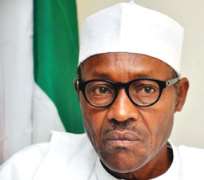 In the spirit of the 55th anniversary of the nations independence, the deputy whip of the senate and senator representing Edo North Senator Francis Alimikhena has express optimism that effort are currently ongoing to redeem the fleeing glory of the nation which was traded for personal interest in the time past. He emphasis the need for peaceful co-existence and called for prayers, love, and foresight among others in support of the current leadership of the nation in restoring our lost glory and dignity which eluded us by negligence on the path of leadership.
Senator Alimikhena who preaches peace and the need for sacrificial leadership said Nigeria will not develop if the spirit of selfishness is imbibed as part of our culture. We all must serve in the spirit of service. We cannot rebrand Nigeria if we have not purge ourselves from the spirit and ways of our colonial masters where those in leadership see their followers as a slave. As Nigerians, we have individuals and collective role to actualize the Nigeria of our dream.
The deputy whip of the Senate in a press statement issued by his Personal Assistant Media and Publicity Mr. Benjamin Atu appeal to religious leaders in the country to sustain the tempo of prayers and intercession for the nation and its leadership. According to him, Nigeria can only survive on a bended knee and not ethnics or religious differences that has almost tear the nation apart. While calling on Nigerians to rise above political differences and concentrate on our strength as a nation rather than our weaknesses, Senator Alimikhena stress that our various political party cannot exist in a vacuum without a nation called Nigeria; therefore we must all join hands together to sustain the peace and create the enabling environment for investment and other developmental activities.
At 55 it is sad that we are still dependent on other nations for our sustenance particularly the importation of some Agricultural produce and our inability in exporting standard Agricultural products when we have all that is required to feed other nations of the world. We must work as a team to feed ourselves as a nation. Learning new skill will not help the person who has not exploited what he already knows. We must resist the temptation that has placed our nation in a dark neighborhood where friends have become more dangerous than enemies. We must deal with hathred among ourselves. As we mark 55 years of independence, we must be hospitable and not hostile to one another.
The change we expect must start from us. We must return back to our culture of love and oneness where a child is collectively train by all parents and equally love by all. The statement also challenge leaders and stakeholders in the Nigeria project to renew their commitment in the service of the nation to the point where leaders will be used as a reference point and a mirror upon which performance evaluation of public office holders should be measured. We are on the path to National rebirth and it is a collective effort. Atu in the press statement pleaded with Nigerians not to lose faith in the future of Nigeria as a nation on the threshold of greatness he added.
Benjamin Atu
Media and Publicity
08055399798
08038847596
[email protected]