Photographers Given A Real Photo Opportunity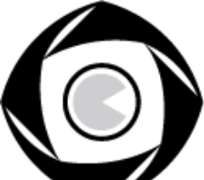 Finally photographers can showcase their work and sell their images in an instant thanks to a brand new revolutionary platform called SnapHubr.com . This website facilitates the buying and selling of images in moments. It is the brainchild of Oluwaseun Babajide who boasts a scholarship in MSc Applied Mathematical Modelling and Scientific Computing. He is also a graduate of Business Mathematicsand is well versed in website and app creation.
Whether professional, semi-professional or a complete amateur if a photographer wants to make some money from their endeavours they can now use this completely safe and hassle free website and be up and running in a matter of minutes. Photography is a large and thriving industry and more and more people are becoming adept in this specialist art however, it is a competitive business so getting noticed can be a struggle. Thanks to this new platform photographers do get noticed fast, no matter how accomplished they are.
The cleverly designed platform enables photographers to upload their images and sell them to buyers all over the world. Whether portraits, events, landscapes, views or abstract pictures SnapHubr hosts them online and once a sale is made, the website handles all aspects of the sale. This includes printing, key holders, packing and shipping plus the photographer gets paid with the website taking a fraction of the commission.The site is completely safe to use and integrated with PayPal so consumers have absolute peace of mind.
The man behind this innovative new website, Oluwaseun Babajide says he felt there was a gap in the market for showcasing photographic talent. He believes that there are hundreds of thousands of sensational images that could be made available for general release. Not only that, professional or amateur photographers of private parties and functions can be allocated their own special code so guests are able to privately browse and purchase images from events they have attended if they so wish.
In Oluwaseun's own words "This new platform gives people the opportunity of reaching out to potential customers across the world. It also enables semi-professional and amateur photographers to showcase their budding talent. There is nothing like this on the market place and it's set to change the way people buy photography and art. Plus it's free to join and images can be made public or private (with a specific password) so it really gives photographers a chance to get themselves noticed."
This brilliantly designed website could launch new photographers' careers not to mention expand on already established photographers' potential. So simple to use, finally photographers get a genuine photo.