APC USA: Diaspora Nigerians' Sympathizes With Families In September Construction Crane Toppled And Stampede Claiming More Life In Saudi Arabia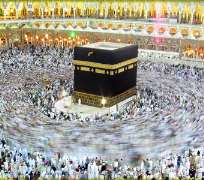 We have been following with keen interest previous and current incidences in Saudi Arabia with utmost concerns, leading to lives and properties and destroyed respectively, to underminables and unknowns to humanity.
Afore all whose relations are involved have no significant ratings into this menace, as such both incidences are major, for the loss of dear ones. Absolutely, uneasy to bear the sudden and irreparable loses. The secretariat is necessitated to send condolence and sympathies; with the hope this message gets to loved one directly affected.
Prof Isa Odidi expressed his condolences; said APC USA International Secretariat and the world stands with Saudi Arabia and "all Muslims around the world in the aftermath of this dreadful incident at one of Islam's holiest sites. Prof Odidi commends: "Saudi Arabia's King Salman has ordered an urgent safety reviews into the causes of the crush, to be chaired by the Crown Prince Mohammed bin Nayef. Salman admitted there was a need "to improve the level of organization and management of movement" of pilgrims, amid pressure from two of the most influential Islamic nations" and "Emir of Kano Sanusi Lamido Sanusi, head of the Nigerian delegation in Mecca, said Saudi Arabia was wrong to blame the pilgrims. "We are urging the Saudi authorities not to apportion blame for not obeying instructions, they should instead look into the issues of this disaster". Prof Isa Odidi acknowledged the uneasy situation faced by Chargé D'affaires of Nigerian Embassy, Ri­yadh, Ambassador Tijjani Hammanjoda and commended his consistent situation reports.
Mr. Francis John reacted as follows, APC USA International Secretariat and its entire membership around the world wish to join the Diaspora Nigerians in sending condolence messages to all affected directly and indirectly to take it sensibly in faith and of Allah. May Allah grant them the fortitude to bear this irreparable loss. We employ all closed associates and allied to visit family members and help with whatever they can, could also be in prayers. Because of the severity and magnitude of casualties, Mr. John is suggesting: an annual memorial event should be considered in the month of September, could be tagged "Nigerians in Holy Pilgrimages" to pray for the deceased and improving pilgrimages, etc.
Nigerians should use this opportunity to pray for one another; all types of eventualities, including consistent prayers for President Muhammadu Buhari and the nation at large, while thanking the Omnipotent, Barrister Solomon Dalung and Hon. Dr. Mohammad Sani Abdu said.
APC USA International Secretariat
[email protected]
+1.816.359.8527