DISREGARD JONATHAN'S ASSURANCE ON ELECTORAL REFORM, CNPP TELLS OBAMA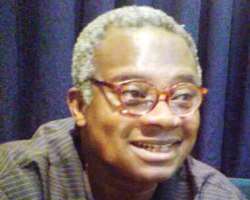 Conference of Nigerian Political Parties has called on United States President Barack Obama to disregard the assurance given to him by Acting President Goodluck Jonathan, that he would reposition the electoral process in Nigeria.
The CNPP said its position was predicated on the Acting President's utter rejection of the Justice Uwais Electoral Reform Committee Report and his consequent refusal to send the three Electoral Reform Bills in the Uwais Report as Executive Bills to the National Assembly, noting that Jonathan seems satisfied with the seven tepid Electoral Bills earlier submitted by President Umaru Yar'Adua.
The group said only the full implementation of Uwais report on electoral reforms could guarantee transparent and credible electoral system in the country.
It said that a mere change of the chairman of the Independent National Electoral Commission was no guarantee for credible elections in the future when the flaws in the electoral process remains unaddressed.
In a statement by its National Publicity Secretary, Osita Okechukwu on Tuesday, the group urged Obama to regard the statement by Jonathan as 'an orchestra of deception meant to garner legitimacy and curry favour from the government of the United States.'
Okechukwu disclosed that the CNPP was compelled to post vital information to Obama that Jonathan was not committed to genuine electoral reforms, contrary to his statement.
The statement noted, 'Mr. President, take note that Acting President, Dr. Goodluck Jonathan has wittingly or unwittingly failed to mobilise his party, the Peoples Democratic Party to use the over 800 out of 990 members of the State Houses of Assembly; 260 out of 360 members of House of Representatives and 90 out of 109 Senators to amend the core and relevant sections of the Constitution and the 2006 Electoral Act.
'CNPP in league with majority of Nigerians adopt the Uwais Report as an article of faith and guiding principle in any patriotic attempt to construct Genuine Electoral Reform; which will guarantee a truly Independent National Electoral Commission and free, fair and credible polls.
'President Obama and his government should note that replacement of Prof. Maurice Iwu is just a tip of the iceberg; as Acting President, Jonathan and his cohorts might replace the Professor with another scoundrel.'
According to the CNPP, 'What Nigerians earnestly demand is the passage of the Bills therein in the Uwais Report into Acts, the critical infrastructure of democracy, which would provide the legal framework that insulates the president and the governors from handpicking chairman and key officials of the Electoral Commission.'
While acknowledging Obama's concern for Nigeria, the congregation of opposition political parties urged him to join in halting 'the dangerous slide of Nigerian democracy into One Party State.'