Talking Education!.....Inaugural Speech Of Naus Vice President Southwest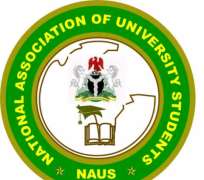 Education is a human right with immense power to transform. On its foundation rests the cornerstone of freedom, democracy and sustainable development. Having inaugurated the leadership of the National Association of University Students 'NAUS', an association of university students across Nigeria, the association seeks to project change and development in the country through enhancing conscious student unionism across all universities in the country.
National Association of University Students South West zone under the leadership of the national Vice-President South West Comrade Olajide Amidu Abiodun (Mayor) seeks to
promote the interest of students at all levels, defend students against all forms of oppression and victimization, provide rapid response to attack on students, reawaken the consciousness of the university students to be catalyst of change in the society and shall also organize constructive agitations for quality education as education is the most powerful weapon with which change can be endued in the society.
Worthy of notice is the lingering crisis in the Lagos State
University which stated on March 16th 2015 when the staff
Unions of the institution chased the University Vice Chancellor and other management team out of the campus demanding the dismissal of the Vice Chancellor amidst other demands. With the Senate building and Administrative blocks being under locks, We must assert that it is grievously affecting our students on the campus and we
won't stand with our hands akimbo on the crisis.
NAUS South west uses this medium to call upon the
GOVERNOR of Lagos State Mr Akinwunmi Ambode to
resolve the crisis prestissimo as it affects the students,
the infrastructural developments going on in the school and
the image of the university as the institution is now being
noted for crisis and agitations for the removal of a Vice
Chancellor following past occurrences.
NAUS looks forward to ensuring a more
formidable student body across the south west. We shall
be open to bodies and organizations whose interests are in conformity of our interests for the student populace in the
south west.
LONG LIVE NAUS,
LONG LIVE NANS,
ALUTA CONTINUA, VICTORIA ASCERTA
SIGNED
COMRADE ABDULLAHI MUHAMMED
Chief Press Secretary,
To
Com Olajide amidu abiodun (mayor)
THE VICE PRESIDENT
SOUTH/WEST
NATIONAL ASSOCIATION OF UNIVERSITY STUDENTS
(NAUS)
Disclaimer:

"The views/contents expressed in this article are the sole responsibility of

Olajide Amidu

and do not necessarily reflect those of The Nigerian Voice. The Nigerian Voice will not be responsible or liable for any inaccurate or incorrect statements contained in this article."