Which Way, This Medical Profession?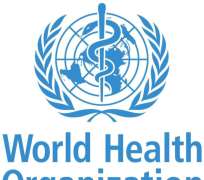 The human kidneys come in a pair....each on either side of the lower aspect of our spine called the posterior abdominal wall. Classified as vital organs, the kidneys sift out impurities from our blood in a manner akin to a filter...ultimately pooling them up in our urinary bladders as urine.
Chief among impurities so dealt with is urea, a substance which imparts on the urine its characteristic smell. Accumulation of urea in our bloodstream soon spills into our sweat...and our breath...as the sufferer literally "sweats urine and breathes out urine"!
Save for dialysis which provides some palliative relief by acting as an artificial kidney, the only definitive treatment for chronically failed kidneys is a transplant from a compatible donor.
Aside from the cumbersome nature of identifying histocompatible donors, there is also the worry that the donated organ may wither away due to rejection.
If the sufferer were to have some other disease or habit known to cause kidney destruction, such as sickle cell disease, such can be zeroed down to double tragedy! For this "other disease" would soon destroy even the new kidney if not dealt with!
A young medical doctor has kidney failure. She is also a sickler. So she also needs a bone marrow transplant...the only known cure for sickle cell disease. A delicate procedure that removes even red cell precursors from the bone marrow, the factory that produces our blood cells, among others!
Sickle cell disease causes repeat renal (kidney) infarctions, progressively leading to end-stage renal failure...sure to destroy the new kidney when received by this patient! That is, if not treated.
The desperation to hold fast to life which led this medical doctor to beg the general public for money to treat her medical conditions has thrown up a lot of questions:
What has happened to good-old medical ethics which admonishes doctors to charge no fee when attending to ill colleagues or even members of their immediate families?
If doctors were to be so ensconced in such professional ethics as to charge no fee even for cases as complex as this, can we in all wisdom say that only doctors are involved in patient care? How about nurses? Or lab scientists? Or pharmacists? And other health professionals?
If we realise that patient transfer abroad for medical reasons would entail that air fares, hotel bills, taxi fares and caterers would need to be paid, then the way society views its doctors should inform its reaction to situations when doctors themselves are in dire need of help!
If I were a layman, my thinking would be: "If these doctors could so abandon one of their own to possibly die for want of money to pay medical fees, what wouldn't they do to us, ordinary people?"
A situation where the medical community abandons one of its own to go a-begging for alms to treat a medical condition leaves a sour taste in the mouth!
For even laymen were not to be abandoned to die for lack of funds...so we were taught in Medical Ethics!
There are times when a whole community of professionals needs to come clean with the society....and offer profuse apologies....and no time would be more auspicious as this!
Doctors have gone on strike on many occasions in Nigeria, justifying why they so did even as many patients lost their lives due to such senseless strikes!
To say that such strikes painted the medical profession in bad light would be understating the facts!
I never supported those strikes! I strove to expose the inequities of doctors...even as my colleagues accused me of "washing out dirty linen in public"! My retort was that the rate at which the Nigerian medical community generates sodden linen is akin to a teenager yet to attain faecal and urinary continence or control. And a load of such unattended nappies soon pollutes the entire clime!
I hereby appeal to the good heart of Nigerians to donate to the cause of this young patient.
All doctors are not the same....
My own practice ran aground simply because I rendered so many pro bono services that we were unable to meet our running cost. And there are many other doctors out there who are equally selfless. Just pray that you meet them.
And doctors would be daft to go on strike ever again after all this, wouldn't we?
Dr Tosin Akindele is a medical practitioner and public affairs analyst.
Disclaimer:

"The views/contents expressed in this article are the sole responsibility of

Tosin Akindele

and do not necessarily reflect those of The Nigerian Voice. The Nigerian Voice will not be responsible or liable for any inaccurate or incorrect statements contained in this article."
Articles by Tosin Akindele