Wike's Resurrection Of Indigenous And "Non-Indigenous" Dichotomy: A Sad Development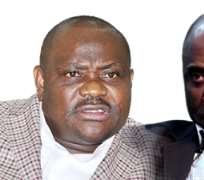 The Patriots Alliance strongly condemn the current reintroduction and marginalisation of "non-indigenous" students of the Rivers State University of Science and Technology (UST), in terms of payable fees. From verified documents at our disposal, it is very disheartening to know that all "non-indigenes" in UST will now carry the burden of over 500% increment in School fees. See www.ust.edu.ng.
We understand that the former Governor of Rivers State, Rt. Hon. Chibuike Rotimi Amaechi, was celebrated when he completely halted all forms of disparity between the rate of fees payable by indigenes or "non-indigenes" in all State owned tertiary Institutions: therefore, it beats our imagination why any Governor will re-enact such outdated policy, especially now that Nigerians are making frantic effort at closing ethno-religious cum socio-cultural and political gaps.
As patriotic Nigerians, we call on Governor Nyesom Wike to avoid policies that will further weaken the already battered fabric of our coveted union. At a time when different groups are calling for violent secession, it will be unwise for any government to deepen any well of mistrust, or re-ignite embers of hate through moves that suggests sectionalism. Nigeria as a country has come to stay, and no citizen of Nigeria, irrespective of cultural, political, or religious inclination and heritage should be made to pay more for public utilities or services anywhere in Nigeria, especially when they pay their due taxes to the Government.
We call on other Nigerians, especially residents of the State to join in this noble call on the Governor to revert to the old inclusive policy that frowns at disparity in the payment of fees by Nigerians which encourages the marginalisation of Nigerians in Nigeria.
Solomon Okocha
For: The Patriots Alliance
[email protected]
Disclaimer:

"The views/contents expressed in this article are the sole responsibility of

Solomon Okocha

and do not necessarily reflect those of The Nigerian Voice. The Nigerian Voice will not be responsible or liable for any inaccurate or incorrect statements contained in this article."