Umar Farouk was sweet and shy - Former schoolmate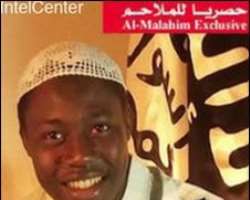 Suspected bomber, Umar Farouk AbdulMutallab
A former schoolmate of the 23-year-old Nigerian caught in the botched terror attack on a US-bound plane describes him as sweet and shy.
Natalie, who holds stark memories of Umar Farouk AbdulMutallab when they were both students of the British School of Lome (BSL), even ten years on.
"… [He] was the sweetest guy I knew throughout my time at BSL and he was always very polite; he would not speak until he is spoken to. He was quiet and calm but I think sometimes he appeared as a shy boy," Natalie said.
Farouk's mate, who was speaking to the Super Morning Show on Monday, added that: "I sometimes felt that may be respected me too much as [senior mate] that he was so very straightforward."
Umar Farouk was arrested after he attempted to detonate explosives hidden in his underwear on Christmas Day.
Authorities in earlier reports blamed missed signals for the failure to spot the deadly chemicals with Farouk.
Whilst authorities try to piece the puzzles together, a top-to-bottom investigation has been opened to explain why authorities did not detect the substance.
Natalie said she was surprised about the report of his arrest because whilst in school the Nigerian national "didn't appear like someone who could do that."
He would not even partake in school events but would only stand aside and wear an innocuous frown on his face, Natalie said.
Farouk's mate also described him as a "devout" Muslim who, unlike his colleagues, always wore a white turban and resented antisocial behaviour.
She recounted the story of how he charged on his hostel prefect when he caught the prefect drinking alcohol.
Umar Farouk was also a brilliant boy, she said, who loved his books and food.
Meanwhile the CNN reports President Barack Obama as saying the clues for Farouk's arrest were there, and that a fuller, clearer picture of the 23-year-old would have emerged if all the bits and pieces had been shared and put together.
The suspect was supposedly on the terrorist watch list. Six weeks ago, his father warned the U.S. Embassy in Nigeria that his son was becoming radicalized and had gone to Yemen.
The father provided the embassy with his son's name, birth date and passport number. That information was sent in a routine, unclassified cable known as a visa VIPER to the National Counter-terrorism Center in Washington, the CNN reported.

Story by Fiifi Koomson/Myjoyonline.com/Ghana