FOOTWAGEN...Part 2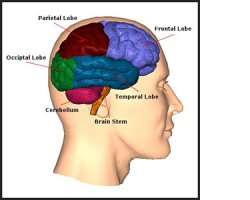 Your labia majora are suspension bridges hung securely on the round ligaments of your uterus!
Your eyes are a most perfect pair of autofocus cameras with your cerebral hemispheres providing near-limitless memory...rendering the most amazing of still and motion pictures! These, not your breasts, are your head-lamps!
Your heart, a phenomenal fuel pump working so tirelessly as if doped on drugs! Its chambers much like rooms in a double duplex...
Your gut, an awesome plumbing system...just that as you fart so noisily, your rectum is far from being an efficient muffler! That much said for exhaust pipes!
And your kidneys a reliable pair of filters, modifiers and modulators of your affairs. Liquid, not air filters as they don immaculate caps called adrenals!
Your pancreas duly serves the function of a fuel regulator or carburetor... calling alternately on alpha and beta cells of the Islets of Langerhans to release glucagon or insulin respectively to either top up or skim off sugary fuel depending on your immediate energy needs.
Fresh oxygen rhythmically sucked in and waste carbon dioxide blown out of your lungs more reassuredly than a pair of billows! Working in tandem with your sweat glands to act as your radiator!
If some fellow were to carelessly crash onto you from behind, your glutei massed in ample fat should be competent enough as shock absorbers...just as your mammary glands should serve a similar purpose on the frontal side! So you see, the more ample your fender...and bumper...the less the impact!
All coordinated by a most efficient CPU high up in your calvaria! Your almighty brain-box!
STILL ON YOUR BODY.
As you look closely at those cerebral hemspheres, you may just realise their close resemblance to a pair of boxers' gloves!
In case you need a pair of wrist bands, your flexor and extensor retinaculi would gladly team up to give you one!
Your fascia lata acting as a reliable pair of firm leggings, ensuring that your thigh muscles do not go askance!
Just make sure you do not confuse your sartorius muscles with a pair of catapult slings!
A wonderful kite is perched on your back beneath a neat pair of wings as your latissimi dorsi situate beneath your trapezii!
As your ears as microphones work seamlessly with your mouth as speakers!
Well, just don't try ringing your testes like some church bell...or you'd be sorely disappointed by this dumb-bell!
Your mouth is a king's court as you fling it wide at your mirror...your tongue in royal robes...and teeth two neat rows of guards!
Your C2 vertebra or axis is a fighter-bomber in flight as viewed on a straight xray of your cervical spine taken through your open mouth!
Again, just in case you are one of those guys who farts and belches every so often... and neither belch nor fart is no less noisy than smelly, may I then solemnly ask...
How eco-friendly are your bodily emissions?
Dr Tosin Akindele is a medical practitioner and public affairs analyst.
Disclaimer:

"The views/contents expressed in this article are the sole responsibility of the author(s) and do not necessarily reflect those of The Nigerian Voice. The Nigerian Voice will not be responsible or liable for any inaccurate or incorrect statements contained in this article."
Articles by Tosin Akindele