TURAKI, NORTHERN UNION LEADER, BLASTS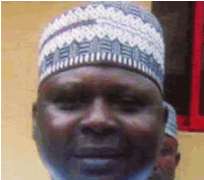 Turaki
When Kabiru Tanimu Turaki, a Senior Advocate of Nigeria (SAN), bared his mind on personal and national issues recently, it was evident that the old breed politicians still clinging on to office are in trouble. For instance, he says: 'I remember precisely in the First Republic, most of the old breed that we now find here and there were nothing but new breed.
The Sardaunas, the Awolowos, the Ziks and others then gave them an opportunity to come into government and prove their mettle. That was how people like Maitama Sule was given the opportunity of becoming a Minister at the tender age of 23 or 24. People like MT Mbu at that point in time became Minister of State in charge of Navy at the tender age of 22 years.
'But the problem with those people is that they started as new breed. They became semi-old breed. They became old breed and they became super-old breed. But they still want to remain on the landscape.'
Turaki, the pioneer chairman of the Northern Union, a rallying body of northern politicians, reacted sharply to a statement by the celebrated Dan Masanin Kano, Alhaji Maitama Sule, that new breed without old breed would breed greed. Turaki said Sule got it wrong. Rather, he says new breed without old breed will not breed greed but excellence.
The 50-year-old lawyer by profession, businessman by vocation, politician by inspiration and the Dan Masanin Gwandu in Kebbi State also took a swipe at those he says were deliberately working to undermine the unity of the North. And in this class are some northerners who are being manipulated from outside and those outside the North. Excerpts:
You are a politician…
I'm an active politician also.
Of the old breed or new breed stock?
Well, the issue of new breed and old breed is something that is rarely very debatable. But I consider myself as part of the new breed, not in the sense that some old breed look at it as a group of young men who want to come into politics and grab. I look at 'new-breedism' in the light of young and dynamic people coming into politics with a view to effecting radical and fundamental changes in the way things are done; young men and women that are highly ambitious in wanting to write their names in gold.
Therefore, they are more concerned about what they would do than what they will get out of it; young men and women that have actually attained excellence in their chosen vocations. Therefore, what they now want to do is to cap it up trying, perhaps, to give some portion of what God has given them back to the society and not necessarily people who want to go in and then become somebody. These are people that are already somebody.
This reminds me about the statement that the celebrated Danmasanin Kano did say. Severally, he was saying that new breed without old breed would breed greed. I told him a couple of times that I disagree with him that new breed without old breed would not breed greed but will breed excellence because the problem we have is the old breed that have tried in all ways they can to make things very difficult. I remember precisely in the First Republic. Most of the old breed that we now find here and there were nothing but new breed.
The Sardaunas, the Awolowos, the Ziks and others then gave them an opportunity to come into government and prove their mettle. That was how people like Maitama Sule was given the opportunity of becoming a Minister at the tender age of 23 or 24. People like MT Mbu at that point in time became Minister of State in charge of Navy at the tender age of 22 years. But the problem with those people is that they started as new breed, they became semi-old breed, they became old breed and they became super-old breed. But they still want to remain on the landscape.
These were the same set of people that their elders - the then old breed gave them the opportunity of coming to the centre stage and then playing their part and whenever they made mistakes, they had the advantage of having older breeds behind them to correct them. But the present day old breeds want to do it until they can breed no more. So, I do not belong to the old breed and I will not belong to the old breed because when the time comes, I will retire. I know when to leave the stage. But for now, we are active players and we shall continue to be by the grace of God.
You are new in politics, am I right?
I have not just come into politics. You can even say that I have been in politics since 1983 when I was secretary of the youth wing of NPN in my local government. From 1988 to 1989, we also participated in the transition programmes of General (Ibrahim) Babangida in the process of floating political parties. We were then in Liberal Convention. But when we couldn't form a political party, we joined the NRC. On all those occasions, of course, I never aspired to contest for any office. But during (General Sani) Abacha's transition, I was in UNCP and I was a gubernatorial aspirant for my state, Kebbi. I was almost getting there when Abacha died.
After Abacha's death, I was founding member of APP (All Peoples Party) before it transmuted into ANPP (All Nigeria Peoples Party). I left APP as a member of the Board of Trustees sometime in year 2000. I wanted to adopt Bola Ige's sit-don-look attitude, but it wasn't possible. Then we were dragged again into one of those Babangida's formed political parties - UNPP (United Nigeria Peoples Party). I was also the gubernatorial candidate for Kebbi State in 2003. The same year, I moved to PDP (Peoples Democratic Party). In 2007, I was the PDP gubernatorial candidate for Kebbi State before I was substituted. The party substituted me.
What happened?
I was the PDP gubernatorial candidate. I went to INEC with my running mate. We did verification and subsequently, the former governor, who was in ANPP, decided to defect to PDP. He collapsed all the structures of ANPP in Kebbi to PDP and he also influenced that in Sokoto State. My party felt that because of what he has done and as the sitting governor, he should be given some concessions. So, his candidate who came with him from ANPP was now asked to become the candidate of PDP. That was how I was changed. I was substituted almost at the same time with Rotimi Amaechi, Senator Ifeanyi Ararume and others. But, unlike them, I remained a loyal party man. I didn't challenge my substitution in court.
At the regional level, you were the pioneer chairman of Northern Union. How far did you go?
I can tell you that as a pioneer chairman, we have done a lot. All of us in the Northern Union are members of Arewa Consultative Forum (ACF) because by our constitution, every northerner that has attained the age of 18 years is a member and could join if he so wishes. We have been in ACF since its formation. But in the build-up to the2003 elections, there were lots of agitations, particularly in 2002, for the North to take a decisive position, whether to support Olusegun Obasanjo for second term or whether to bring out another northerner to contest. We had series of meetings with the Council of Northern Emirs and Chiefs in Kaduna, under the chairmanship of the late Sultan of Sokoto, Alhaji Mohammed Maccido Abubakar. We realized that for some very obvious reasons then, the leadership of ACF was not willing to come up with a position on the issue because they were saying that ACF is apolitical. It is supposed to be a socio-cultural organization.
Secondly, is for the reason which we realized later that the president of ACF, MD Yusuf, wanted to contest for the Presidency. It was for these two reasons that it was not possible for ACF to take a decision. So, some of us who were politicians and members of the ACF felt that if the essence of ACF is only to partake in matters that are socio-culturally related, then there needs to be another platform for the North to discuss political issues.
Come to think about it – every decision that is going to be made in this country on anything is political in nature. We are talking about sharing of revenue. Then who does budget? The budget is prepared from the Presidency and then laid before the National Assembly for them to look at it, approve it and then send it back to the President for his signature. Substantially, most of the people who take decisions at the Presidency, including the President and Vice President, are politicians. Every member of the National Assembly who will sit down to appropriate funds is a politician. So, how can you discuss matters that affect revenue without politics?
In addition, we realized that a lot of gaps had been emerging in the way northerners relate to themselves and in the way they relate to other parts of the country, which was not the case before. Northerners have all along been known, particularly in the days of Sardauna, for looking at themselves as each other's keeper. There was this kind of feeling of brotherhood, feeling of oneness and feeling of unity and people were then being considered and judged on the basis of merit, not on the basis of religion, tribe or creed.
But we woke up suddenly and realized that we had this seeming problem in the North that was driving us. So, we felt that it is because we allowed some people to come in and create some gaps between us, that is why we are beginning to have a lot of cracks in our relationship. We felt in the Northern Union also that we need to address this issue of unity in the North. These were some of the issues that necessitated the establishment or formation of the Northern Union.
Now, we said there should be a platform for every credible political leader or politician from the North. We started by trying to talk to the leaders. We identified some credible political leaders from the North and then we started talking to them. They bought the idea and we started meetings. At the end of the day, in a very big meeting that was convened at NICON Luxury, it was agreed that the association should be called Northern Union.
That was how Northern Union came about and I was made the founding chairman of the Management Committee. I was the chairman since February 2004 when Northern Union was formed till sometime in June or November 2006 when I needed more attention to concentrate on my gubernatorial campaign, having emerged as the PDP gubernatorial candidate of Kebbi State. So, that was why I had to step aside and allow the former Deputy Governor of Kogi State, Sir Patrick Adabah, to take over from me.
Must the political interest of the North be considered on the platform of a regional bloc? Why not do it in a political party?
We have to do it because political platform by its nature is an aggregation of people with views that are sometimes diametrically opposed to each other. We got to a point where virtually every geopolitical unit in Nigeria, except the South West, was agitating for power shift to their zone. The South East was saying it was their turn. The South South was saying it was their turn and then northern political leaders were silent and were not talking. Some of them sat down like peacocks to say we don't need to talk and that power must come to the North.
The Northern Union said no, that it is not the way it is. The best thing we could do was to go and meet those people agitating to take over from the South West geopolitical zone to say why you want power to come to you. Then, we hear them out, they hear us out and we dialogue. In the process, we create better understanding and stronger bridges of friendship across the various divides. That was what we did. As a result of what we did, there was better understanding. People agreed that there was this unwritten understanding at the Constituent Assembly leading to the formation of the 1995 Constitution, which never came to life, that to make things easier, let there be rotation – eight years to the North and eight years to the South – so that the pendulum will be swinging up North, down South. If it is the turn of the North, then anybody from any of the three geopolitical units will aspire. If it goes back to the South, any person from any of the three geopolitical zones of the South could come up and aspire.
After Chief Olusegun Obasanjo, coming from the South, had done two terms of eight years, we felt it was only fair that it should now come back to the North. First, we discussed with the President at the Presidential Villa. We told him our mission. He said yes, he believed with us that charity should begin at home, but if it begins at home, it should not end at home. What we told President Obasanjo then was that what we want is not a northern President. We want a Nigerian President of northern extraction; somebody that will be able to carry everybody along; somebody that will be able to make every Nigerian have a sense of belonging and rekindle the fire of patriotism in every Nigerian. That was what we wanted. Obasanjo was very happy with us.
We went first to the South South. We had series of meetings with various political groups. We went to the South East and we had series of meetings as well with the political groups. We even went to the South West for understanding and then we toured the North, sensitizing northerners to rise to this challenge and the issue of unity. In the process, we were able to get the support of all northern politicians and the understanding of southern political leaders.
But politicians are said to be the major problem we have today because of all these mundane issues of religion and ethnicity they introduced into politics. Would critics be right to think that way?
I do not look at it substantially the way critics do say. But let us appreciate that politicians are themselves members of the society. They live in the same quarters we live. They go to the same market and they attend the same churches and mosques. But the truth of the matter is that there are lots of mediocre in the Nigerian political space. Unless people of goodwill and good conscience begin to take more than a passing interest in political activities in this country, then it shall continue to be the way it is.
If you bring somebody that has nothing to offer, the next thing he does is to look at mundane issues like religion, tribalism and what have you and then whip up sentiments. But when you bring people that have substance, people who have ideas and discernible programmes that they want to implement, nobody will waste his time talking about religion. Nobody will waste his time talking about tribe or creed. People will concentrate on issues and that is why some of us have consistently remained in politics, in spite of the fact that we have severally burnt our fingers, burnt our feet, burnt our ears and bodies, but we are still staying put.
Have you really done so?
In 1998, I won the primaries of ANPP in my state and then it was taken and given to somebody. The same thing in 2007 which makes it twice and I'm still in politics. I'm not only hoping against hope, but I'm hoping that other people will now see my level of tolerance and understanding; will see my level of patience and also begin to come into the race; people who have ideas and who will come for the purpose of serving the society and not coming to serve themselves. That is the issue.
Would you say concretely that the North is united?
I would say the North is substantially united in many respects and in that, I will give you an analogy. If you want to destroy this house, you can do that within seconds. All you need is dynamite. Wire them up and you can blow this house within seconds. But can you rebuild it within seconds? Can you rebuild it within days? It will take months or even years.
This is the extent of the damage that had been done to northern unity. It has taken some people who never wished North well several efforts spanning several years to be able to come between the northerners to plant those seeds of discord. Some of them were outside the North and some of them are northerners that are being manipulated from outside. No northerner that is worth his salt will allow another person to ask him to go and kill your neighbour because he does not share the same faith with you. No true northerner will take up a knife or cutlass and go and kill another person, simply because that person does not speak the same language with him. So, a lot of damage has been done to the unity of the North.
The damage to the brotherhood and brotherliness of the North has been so colossal. It is not something that anybody will imagine will be solved within months or within a period of three or six years that Northern Union has been in place. But we have achieved a lot of progress. The tension has been reduced, the grey areas have been ironed out and there is better understanding, not only among northern political leaders but even among the elite, particularly the youths that were being manipulated, not only by politicians but by certain rabble rousers. If you look at it, there has been a lot of progress, but it is not yet uhuru. I think there are still some areas that we and other well-meaning individuals can do better.