C'RIVER: WE WON'T SUPPORT THIRD-TERM LAWMAKERS –YOUTH GROUP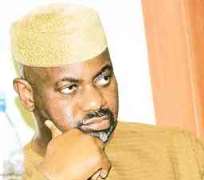 Some youths in Cross River State have vowed not to support aspirants who had already spent two terms in the State and National Assemblies to seek re-election during the 2011 general election.
Working under the aegis of National Youths for Good Governance, the youths said the decision was taken because most legislators from the state, especially those in the National Assembly clamouring to return to their seats for a third term in 2011, had performed poorly.
They regretted that instead of using their positions to attract development to their constituencies, the lawmakers were busy amassing wealth and building mansions amidst widespread poverty.
In an interview with our correspondent in Obubra Local Government Area, the State Coordinator of the NYGG, Mr. Murphy Adoga, said it would amount to a waste of another four years to support the ambitions of the lawmakers.
There had been moves by lawmakers from the state who are serving two terms in the National Assembly to reclaim their positions in the forthcoming elections despite mounting opposition against them.
It was also found that the aspirations which are creating tension in the one-party state have persisted in spite of the rotational arrangement of power in the Peoples Democratic Party dominated state.
But Adoga said, 'We have decided to say that in Cross River State today, there will be no third term candidate. We will not accept that. The third term people have failed us. There is nothing to show that we have representatives in the National Assembly. Most of them there are selfish. They don't care for the people who elected them.'
He further said that youths in the state had woken up from their slumber and would resist attempts by moneybags to use them in rigging the elections and other electoral malpractices.
Adoga added that the youths were discreetly screening aspirants in various constituencies in the state to determine those to mobilise support for during the elections.