The BBC Proms return to BBC World Service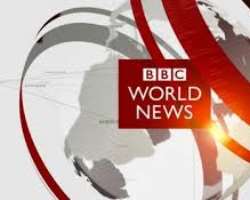 The BBC Proms will return to the BBC World Service this year, with six programmes showcasing some of the most memorable moments of the 2015 season for audiences across the globe.
The specially selected Proms will give a flavour of the unique atmosphere created each summer night in London's Royal Albert Hall, and explore key ideas behind the works to provide an accessible and authoritative look at classical music for listeners around the world. From Britten and Bach to Sibelius and Tchaikovsky, from the BBC Philharmonic to the West-Eastern Divan Orchestra, and featuring world-class artists including violinist Nicola Benedetti and cellist Yo-Yo Ma, the programmes will showcase some of the biggest names in classical music. They will air from mid-August for six weeks.
Held in London each summer, the BBC Proms is the world's largest classical music festival presenting two months of many of the world's greatest artists, composers, orchestras and ensembles across 92 concerts. The 2015 season runs from Friday 17 July to Saturday 12 September.
Mary Hockaday, Controller, BBC World Service English said: "I'm thrilled to bring the BBC Proms back after a hiatus of five years. The World Service made the difficult decision to step away from the Proms in 2010 but we're reintroducing coverage in an innovative way as part of our drive to deliver a richer mix of output. We know there's real interest in listening to and playing classical music around the world and I want to showcase the BBC's great music festival for this audience. These six programmes will bring a taste of the Proms experience to our global audience, with added conversation full of musical insight and topical context to reflect their interest in history and current affairs."
Edward Blakeman, Director, BBC Proms 2015 said: "We are all delighted that BBC World Service will once again be broadcasting a selection of BBC Proms, giving audiences across the world the chance to experience the magic of the festival. The Proms is a truly international festival and it's wonderful that the BBC World Service will be showcasing such a broad range of programming with our line-up of world class musicians."
Each episode will be hosted by one of BBC Radio 3's expert presenters – Andrew McGregor, Samira Ahmed and Verity Sharp – who will be joined by special guests to discuss and offer fresh perspectives on the themes around each chosen work, the composers, performers and the context in which they are written and performed.
The programmes will present the works of Britten, Korngold, Tchaikovsky, Ravel, Sibelius, Leonard Bernstein, Bach and Rimsky-Korsakov, and feature Bournemouth Symphony Orchestra conducted by Kirill Karabits with soloist Nicola Benedetti; West-Eastern Divan Orchestra with Daniel Barenboim; BBC Philharmonic conducted by Nicholas Collon with pianist Jean-Efflam Bavouzet; BBC Scottish Symphony Orchestra conducted by Thomas Dausgaard; the John Wilson Orchestra; cellist Yo-Yo Ma; and St Petersburg Philharmonic conducted by Yuri Temirkanov.
The BBC Proms is the largest broadcast festival of classical works. With every Prom broadcast live on BBC Radio 3 in surround sound and selected proms on other BBC radio and television services including the World Service for the first time in five years, the Proms reaches far and beyond the Royal Albert Hall.
Alan Davey, Controller of BBC Radio 3, commented: "Working in collaboration with World Service to get BBC Radio 3's Proms broadcasts and expert presenters out to a wider community of classical music lovers, globally, is a wonderful thing. That is what the BBC is all about. We need to all work together to continue to develop and serve classical music audiences the world over. We're delighted to work with World Service again for the BBC Proms, the world's largest broadcast classical music festival."
NOTES TO EDITORS
Press contact: [email protected]
About BBC Proms
As the world's biggest classical music festival, the BBC Proms offers eight weeks of world-class music-making from a vast array of leading orchestras, conductors and soloists from the UK and around the world. Across more than 90 concerts – and a similar number of free events designed to extend and further enrich the audience's Proms experience – the festival aims to offer a summer of music that allows for the most diverse and exciting musical journeys. 120 years since it was founded, the driving factor in building a festival of this scale is to offer exceptional music-making at the lowest possible prices, continuing founder-conductor Henry Wood's original ambition of bringing the best classical music to the widest possible audience. With every Prom broadcast live on BBC Radio 3 and many televised on the BBC, the Proms reaches far and beyond the Royal Albert Hall. In 2015, the Proms will also reach international radio audiences through BBC World Service broadcasts of selected Proms and the festival will be broadcast in up to 50 territories via the European Broadcasting Union.
Full details can be found at bbc.co.uk/proms
BBC World Service Group includes BBC World Service, BBC World News television, bbc.com/news (the BBC's international-facing online news site), BBC Monitoring and BBC Media Action – the BBC's international development charity.
The BBC attracts a weekly global news audience of 283 million people to its international news services including BBC World Service, BBC World News television channel and bbc.com/news.
BBC World Service delivers news content around the world in English and 28 other language services, on radio, TV and digital, reaching a weekly audience of 210 million. As part of BBC World Service, BBC Learning English teaches English to global audiences. For more information, visit bbc.com/worldservice . The BBC attracts a weekly global news audience of 283 million people to its international news services including BBC World Service, BBC World News television channel andbbc.com/news.
BBC World News and BBC.com, the BBC's commercially funded international 24-hour English news platforms, are owned and operated by BBC Global News Ltd. BBC World News television is available in more than 200 countries and territories worldwide, and over 385 million households and 1.8 million hotel rooms. The channel's content is also available on 178 cruise ships, 53 airlines and 23 mobile phone networks. BBC.com offers up-to-the minute international news and in-depth analysis for PCs, tablets and mobile devices to more than 80 million unique browsers each month.