ActionAid To FG: Rejig Your Economic Policies.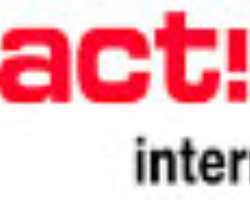 ActionAid Nigeria has urged the Federal Government to change its economic policy if it is to tackle the rising unemployment and reduce poverty in the country.
Country Director, ActionAid Nigeria,Mr. Ojobo Atuluku,w ho stated this in Abuja said that despite the fact that the Nigeria economy is growing, the proportion of its citizens living in poverty is increasing every year.
As a result of the making greater rate of poverty and inequality in the country, Atuluku noted that Nigeria has consistently ranked low on all international ranking relating to poverty.
Ojobo said that in 2012 the country was ranked 54 out of 79 countries in the serious category in the Global Hunger Index(GHI) and was also ranked in 2012 by two separate global reports as one of the worst places to be born and live as a child,as well as one of the worst places on earth to be a mother.
"It has been consistently been ranked in the low human Development index category,ranking 142 in 2010, 156 in 2011 and 153 in 2012."
According to him, the World Health Organisation(WHO) in its 2012 report also ranked Nigeria second highest with respect to under five mortality among children,accounting for 11% of the global total.
She said that their decision to conduct a study to find out what,if any co-relation exists between poverty and corruption
" We are not going to get into debate about the level of incidence of poverty in the country nor the irrelevant and sometimes diversionary contestations around corruption in Nigeria".
" Our sight was trained on the causal relationship between corruption and poverty in Nigeria,implications for development,impact on the poor,possible policy responses and other solutions to the challenges identified". He said
The National Dialogue on Poverty and public presentation of research into the relationship between corruption and poverty in Nigeria was held to appraise government's economic policy.