Fly Boy - Maintain You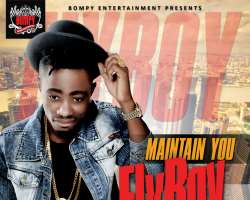 "Maintain You" by Fly Boy signed to Bompy Entertainment, is a catchy song that gets you into the groove from the get go.
Fly boy is a talented young artist with great aspirations to get to the top and by the quality of singles churned out by this act, definitely with perseverance and creativity he'll be ahead of the game in the near future. Enjoy his new single Maintain You produced by Kenny Wonder, it has a Dance-hall and Afro-Pop feel to it.
Share your thoughts.
Video link - http://bit.ly/1KcqnMd