Statement attributable to the Spokesman for the Secretary-General on Mali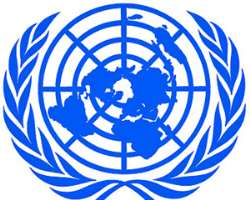 NEW YORK, June 22, 2015/African Press Organization (APO)/ -- The Secretary-General welcomes the signature of the Agreement for Peace and Reconciliation in Mali by the Coordination coalition of armed groups in Bamako today. He notes that the Government of Mali and the Platform coalition of armed groups already signed this Agreement on 15 May. He congratulates the Malian parties and the Algeria-led Mediation team for their efforts to bring the signing process to a successful completion.
The Secretary-General notes that signature by all parties paves the way for the full and timely implementation of the Peace Agreement. The ultimate responsibility for peace lies with Mali and the Malians, and the Secretary-General urges all parties to continue to work in good faith to advance progress, and to fully implement the provisions of the ceasefire.
The Secretary-General reiterates that the United Nations stands ready to support the parties in the implementation of the Agreement, in close cooperation with the Government and members of the international Mediation team. He encourages all partners of Mali to assist efforts to bring about a just and lasting peace in the country, including through the provision of support for the implementation of the agreement.