Fg Licenses Four Power Generation Companies.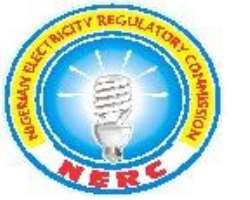 As Part Of Efforts To boost Power generation in the country, the Federal Government Has Licensed Four Power Generation Companies.
Presenting the licenses today in Abuja, Chairman Nigerian Electricity Regulatory Commission(Nerc),Mr Sam Amadi urged the new licensees to brace up to the new challenges.
The chairman noted that the move is a commendable step towards guaranteeing Nigerians good access to electricity as the licensed companies are expected to generate 774 megawatts of electricity within the next four years.
Mr Amadi further assured the licensed companies will get a uniform tariff that will cover and sustain their investments, adding that the commission's process is more transparent due to their openness in operation.
Responding on behalf of the licensee the Chief Executive Officer of Pan Africa Solar limited Dr Vincent Dogo, who commended NERC on the level of transparency in the process, assured the commission that this long awaited license will be used for the benefit and improvement of the country power generation.
The four companies licensed include Pan Africa Solar limited,Nigeria Solar Capital Partners limited,Proton energy limited,and Turbine drives limited