Nigerian Pop Legend, Asa Headlines Nigerian Idol 5 Grand Finale
As K-Peace or Dolu Waits to Be Crowned Winner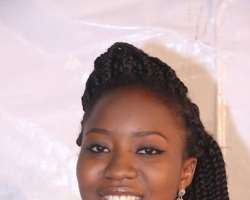 Lagos, Nigeria; June 10, 2015: Nigerian international recording artiste, Asa, real name, Bukola Elemide will be the main act this weekend when she takes to the stage to offer top-quality entertainment at the grand finale of the season five of the Nigerian Idol reality Show.
The France-based pop legend will be leading other acts in separate performances to draw the curtains close on the fifth season of the leading music reality show. The other performers on the day include The top 12 finalists and the celebrity Judges, the trio of Dede Mabiaku, an afro beat legend, R'n'B crooner, Darey 'Art' Alade and Jazz sensation, Yinka Davies, all of whom will be bringing to the table some of the hits that brought them to limelight as either performing or recording artistes.
Speaking about this, Executive Producer, Optima Media Group (OMG), licence holders for Nigerian Idol, Ugochi Pedro said it is a reflection of the brand's sustained connection with the millions of individuals and families as the leading music reality show.
"Besides being a bespoke platform which budding music talents can maximize for stardom, Nigerian Idol offers the type of entertainment that resonates with the entertainment needs of the teeming millions of individuals and families that follow. Asa is well-respected for what she has done for herself and the country using music. There is no doubt these young talents look up to people like her. This is why we are glad about the fact she will be part of our history-making team this year," she said.
It would be recalled that Asa, in April this year, released the video of 'Eyo', a hit song from her latest studio album, Bed of Stone.
Asa is reputed for her originality, strong vocal power and creating emotional connections since she stormed the music scene in 2007 with her breakthrough singles, Jailer and Fire on The Mountain. She has gone on to produce time and again timeless hit songs among which include, Be My Man, Why Can't We Be, The Way I Feel, Ba Mi Dele, Dead Again and Eyo. To her credit, she has three albums, Asa, Beautiful Imperfection and Bed of Stone which was released late 2014.
Meanwhile, all is now set for the emergence of the winner of this season's edition of the Show. The two last contenders, K-Peace and Dolu, went down the wire during their last competitive performances at the weekend with both performing four songs a piece. Both beat off competitions from ten other top 12 finalists particularly the trio of Nex2, Preye and Classic Tunez, to get to the final. The contestant with the higher number of votes from the viewing public will be crowned the winner.
The eventual winner will be rewarded with N7.5 million cash reward, a brand new SUV, a recording deal worth N7.5 million with South-Africa's Universal Music label and some high-end devices. The first runner up will also go home with N1.5 million cash reward, a Salon car and some other high end devices while the second runner-up will be a million naira richer coupled with other high-end devices.
Nigerian Idol season 5 is sponsored by Etisalat Nigeria, Payporte, Cool Fm, Tantalizers, Cadbury Nigeria, Zaron, Dabur Toothpaste, So-Klin, ORS and Ellis Suites.
Nigerian Idol season 5 is aired on Saturdays and Sundays on the following terrestrial and satellite TV Stations: NTA National (2.30–3pm on Saturdays and 4.30-6 pm on Sundays), STV (both DSTV and Terrestrial, 9.30-10pm/Sat &8.30-10pm/Sun), TVC (8.8.30PM/Sat & 7-8.30pm/Sun), Hip TV on DSTV(4-4.30pm/ Sat & 4-5.30pm/Sun), Superscreen (8-8.30pm/ Sat & 9-10.30pm/Sun ) and Smash Tv (8-8.30pm/Sat. & 8-9.30pm/Sunday on CONSAT).
Others stations on Startimes are WAP Tv (9-9.30pm/Sat & 9-10.30pm/Sun), AMC (7-7.30pm/Sat & 7-8.30pm/Sun), Rave Tv (7pm), Cool Tv (7.30-8pm/Sat & 9-10.30pm), Wazobia Tv (7.05-7.30pm/Sat & 8.30-10pm/Sun), Real Star Tv (10-10.30pm/Sat & 9-10.30pm/Sun) and Planet TV on GoTV (10-10.30pm/Sat & 9-10.30pm/Sun).
For updates and videos on Nigerian Idol season 5, log on to www.nigerianidol.com . Also connect on twitter with the hash tag #nigerianidol; sign up on facebook at facebook.com/nigidol and on Instagram @nigerianidol.